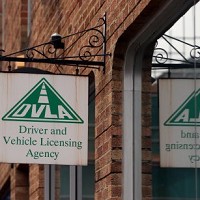 Doctors have a duty to raise the alarm if patients put themselves and other road users in danger by driving against medical advice, the General Medical Council (GMC) says.
The GMC draft guidance is aimed at helping GPs strike a balance between their duties of confidentiality and their wider responsibility for public protection.
It says doctors should tell the DVLA - the DVA in Northern Ireland - if a patient carries on driving when they are not considered medically fit to do so.
The GMC says patient consent is not required to disclose that information, adding that the DVLA should be told if patients are putting themselves or the wider public at risk of serious harm.
The council's chief executive, Niall Dickson, admits the issue is a difficult one but says while most patients do stay off the roads when they are not medically fit to drive others do not.
RAC Foundation director Steve Gooding says: "Thirty-seven million drivers depend on the car for getting about and for those with serious medical conditions there is a real fear around losing their licence.
"But with the right treatment, many illnesses will not lead to people having to hang up the keys.
"The worst thing motorists can do is ignore medical advice. If they don't tell the DVLA about something that impacts on their ability to drive safely, then their GP will."
Copyright Press Association 2015. Motoring News articles do not reflect the RAC's views unless clearly stated.