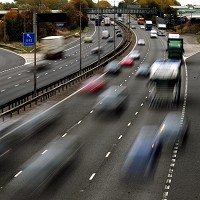 A new report has claimed people who use "GPS jammers" in their vehicles are putting other road users in danger.
GPS jammers, which are plugged into car cigarette lighters, can stop tracking systems used to detect stolen cars, monitor vehicles use or stop drivers working overlong hours.
According to Professor Charles Curry of Chronos Technology, the devices could lead to tired lorry drivers staying on the roads too long.
Vehicles fitted with the devices could also pose a risk to aircraft that rely on GPS for navigation if they were to go to areas near airports.
And car insurance providers will be concerned to find out that it is not illegal to buy, sell, or possess a GPS jammer. Under the Wireless Telegraphy Act, it is only an offence to "knowingly use" the device to block GPS signals.
So far, police have seized one jammer used by a van driver after they developed a system to detect disruption to GPS systems.
Plans to introduce a "pay as you drive"car insurance scheme or toll systems could be affected by the increased use of the jammer though.
Speaking to the Guardian, Prof Curry said: "When people use these, it creates a bubble around their vehicle for about 500 metres that jams any GPS receiver or transmitter.
"It means that for anyone trying to track the vehicle, it just vanishes off the map - it's as though it were in an underground car park."
Copyright Press Association 2013