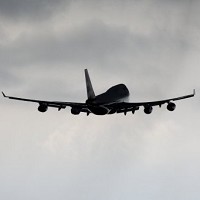 Uncertainty over future plans has left the UK's transport sector "mired in uncertainty", according to a survey of business leaders.
The majority of the 130 board members in transport and infrastructure companies polled by the Moorhouse consultancy felt a "lack of clarity" was holding back their organisations. Less than one in three viewed the Government's vision for the future of transport as a clear one.
Executives in the rail and aviation industries were found to be especially frustrated by the situation in the sector.
Jason Byrne, of Moorhouse, said: "The UK's transport sector is mired in uncertainty, as this data clearly shows. To remain competitive on a global scale, attract investment and create jobs, the UK needs a clear vision for the country's transport network."
He added clarity is needed to allow the industry to make long-term strategic decisions and understand the best ways to invest its resource.
"This lack of clear direction is grinding UK transport and infrastructure to a halt, and transport organisations risk wasting money by investing in the wrong areas or failing to adequately understand the benefits expected from these initiatives," said Mr Byrne.
Business leaders wanted focus on developing an air strategy for south east England and an efficient road building programme.
Copyright Press Association 2013