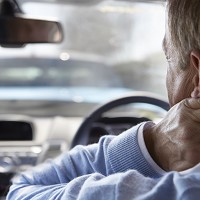 The Chancellor has announced moves to axe cash claims for minor whiplash injuries, which could reduce insurance premiums for motorists.
In his Autumn Statement, George Osborne outlined his desire to make it harder for people to get compensation for exaggerated or fraudulent whiplash claims, which can drive up the cost of insurance.
Ending the right to cash compensation is a possibility that the Government will look at in the new year.
The Treasury claims doing so would save the insurance industry more than £1 billion from the cost of providing motor insurance, passing on an average saving of £40 to £50 per policy to motorists.
But RAC Insurance director Mark Godfrey is not convinced by the Government's estimate.
"Anything that reduces the cost of car insurance for motorists has to be welcomed, but we should be cautious around the saving figure of £40-£50 a year on average policy costs as previous estimates of savings have been overegged and one of the reasons behind recent increases in car insurance premiums across the market," he says.
"It is ironic this announcement comes just three weeks after Insurance Premium Tax was raised by 3.5% to 9.5% which has started to increase costs for motorists. Perhaps the Chancellor should have delayed the IPT increase until there is clarity on how these proposals will soften the impact of this increase on motorists."
Mr Osborne also announced changes to allow more injuries to be able to go to the small claims court, by increasing the upper limit for these claims from £1,000 to £5,000.
Whiplash claims are estimated to cost the insurance industry £2 billion a year, or £90 per policy.
Copyright Press Association 2015. Motoring News articles do not reflect the RAC's views unless clearly stated.