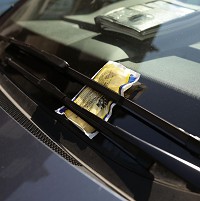 The Government has announced plans to cut parking fines and introduce five-minute grace periods in some areas.
It comes after a report by MPs last year warned that local councils are using parking tickets as a "cash cow" to make money from motorists.
The Department for Transport confirmed it is considering legal options to get rid of the current minimum rates for parking penalty charges.
This would allow local authorities to reduce fines for minor parking violations, giving motorists more cash to spend on essentials such ascar insurance .
The DfT said it also wanted councils to make their parking accounts public, as part of a bid to create more transparency around the system.
A report from the Commons Transport Select Committee last year said it was "hard to justify parking fines that are substantially more than the fines for more serious offences like speeding".
Transport Secretary Patrick McLoughlin has already frozen parking charges until at least 2015. He has also published a consultation on parking, which will end on February 14.
Professor Stephen Glaister, director of the RAC Foundation, said parking fines need to be proportionate.
"Parking can be big business for councils with English local authorities making a profit of almost £600 million between them last year," he said.
"We should see most parking offences for what they are. Not crimes but misdemeanours, and we need enforcement that reflects this.
"We need some proportionality and transparency. At the very least all councils should publish an annual report outlining what their parking policy is, how charges are set and where any surplus goes.
"It was almost four years ago that the Coalition promised to end the war on the motorist. It isn't over yet but perhaps these latest proposals will take us a step closer to victory."
Copyright Press Association 2014