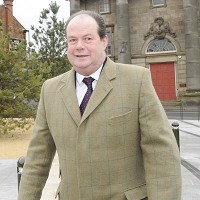 The Government has launched a road safety comparison site where casualty figures from the different councils can be viewed.
The "tables" include abreakdown of accident and casualty data within the context of population size, traffic flow, road length and spending by authorities.
Visitors to the site will be able to compare the safety performance of the different local authorities during the last seven years.
In addition to offering a context for the casualty data, the site offers a map tool that allows people to see the number of cyclists or children who have been involved in accidents along a given road.
Meanwhile, the Department for Transport is making available a new research site-the Road Safety Observatory-enabling road safety experts to access the relevant research on a number of safety subjects.
"This new comparison website will give local residents a more accurate picture of their council's performance in reducing road casualties and will allow councils to make more meaningful assessments of the work they are doing to improve road safety," Road Safety Minister Stephen Hammond said.
"If a council is performing particularly well, then I want to see them sharing best practice with others so that they can improve and people across the country can benefit."
Mr Hammond also said the new Road Safety Observatory will be a valuable tool for road safety professionals, giving them a one-stop-shop for road safety research.
Copyright Press Association 2013