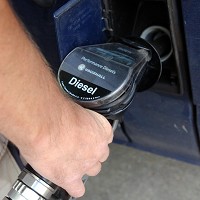 Official government fuel figures are misleading the public by overstating how many miles cars can do to the gallon, it has been claimed.
What Car? Magazine in association with Tesco's filling station conducted tests on more than 60 vehicles and found every single car had a lower miles per gallon (mpg) figure than stated by government statistics.
One of the biggest discrepancies was the Kia Picanto 1.0 2, which the government claims has 67.3mpg, compared to the What Car? evaluation of 41.2mpg.
Government figures also state the Ford Focus 1.6TDci 115 Zetec has 67.3mpg, while the magazine's recording was a mere 43.1mpg.
The Government mpg figure for the Nissan Micra 1.2 DIG-S Shiro was 65.7mpg, significantly higher than the What Car? figure of 44.1mpg.
The magazine measured the vehicles using a portable emissions-measurement system when the engines had reached normal operating temperature.
In light of the findings, the magazine has launched a "true mpg" initiative, where car buyers can verify the most accurate miles per gallon statistics.
When purchasing a new vehicle, customers are also advised to research comprehensive car insurance cover.