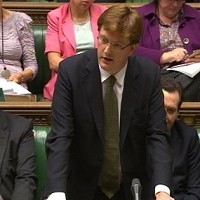 The Government has announced details of several road improvements in a move it describes as the "biggest investment in our roads in 40 years".
Chief Secretary to the Treasury Danny Alexander told the House of Commons that the Government will invest more than £28 billion over the six years from 2014 in enhancements and maintenance of national and local roads.
A total of £10 billion will go towards repairs between 2015/16 and 2020/21.
That pot will be split into two, with more than £4 billion devoted to national road maintenance and the remaining £6 billion spent at a local level, allowing local authorities to fill the equivalent of 19 million potholes a year.
The Government also announced it is bringing forward the start of construction on the £1.5 billion A14 road scheme between Huntingdon and Cambridge in East Anglia by two years to 2016.
Other road improvement schemes confirmed by Mr Alexander include stretches of the A19, M6, A38, A21 and M23, so motorists who regularly use theirjourney planner to find the best routes may be hopeful they will have shorter or less troublesome journeys ahead.
He said the Government will also embark on the biggest programme of rail investment "since the Victorian era".
Copyright © Press Association 2013