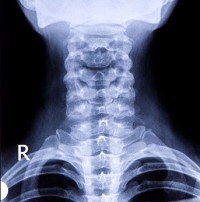 Drivers who make whiplash claims may have to appear before an independent medical panel under new Government proposals to put an end to "easy paydays".
Justice Secretary Chris Grayling has launched a consultation exercise aimed at examining plans to dramatically reduce the fraudulent or exaggerated whiplash cases which help drive upcar insurance premiums.
The Government decided to act after seeing a 60% increase in personal injury claims related to road accidents since 2006 despite an improvement in vehicle safety standards and a 20% reduction in the number of reported accidents over the same period.
"For too long honest drivers have been bearing the price of a system that has been open to abuse and it is time for that to change," Mr Grayling said.
"We are proposing action to support effective whiplash diagnosis by medical experts and to simplify procedures which will help bring speculative or fraudulent claims before a judge - so genuine claims can still be settled but fraudsters are left in no doubt there will be no more easy paydays."
The consultation will also look at allowing a greater number of whiplash cases to be heard in the small claims court since the status quo frequently makes it cheaper for insurance firms to simply accept questionable claims rather than challenge them.
Copyright Press Association 2012