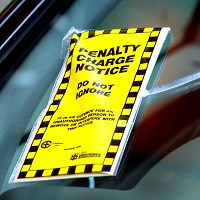 A penalty ticket issued to a woman who parked in a loading bay to help a cyclist who had fallen off his bike has been cancelled.
Janet Young administered first aid to the injured cyclist after seeing him hit the kerb and come off his bike on Church Road in the St George area of Bristol.
The receptionist was given a penalty notice after a camera car saw her park in the restricted area.
But the ticket was cancelled by the city council after Mrs Young lodged an appeal. She accepted she had parked in the loading bay but said it was the only place she could park near the accident.
A council spokeswoman said that its civil enforcement officers have to "follow the letter of the law" when issuing penalties.
But she added: "However, appeals are considered sympathetically in certain circumstances, providing there is evidence. We received Mrs Young's appeal this morning and will be writing to her this afternoon to confirm that the penalty notice has been cancelled."
Copyright Press Association 2013