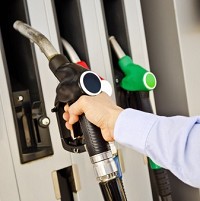 There is some good news for drivers of some diesel powered company cars as the Advisory Fuel Rates (AFRs) for such vehicles are to rise for the first time since March last year.
Rates had remained unchanged for two consecutive quarters, but HM Revenue and Customs (HMRC) has increased the reimbursement rate for diesel powered cars with an engine of 1600cc or less from 12p to 13p per mile.
However, rates for diesel cars with engines between 1601cc to 2000cc and above 2000cc remain unchanged at 15p and 18p respectively.
Petrol rates also remain unchanged at 15p for engines of 1400cc or less, 18p for engines between 1401cc to 2000cc and 26p for engines over 2000cc.
Meanwhile, LPG rates for cars with engines of less than 1400cc have fallen from 11p to 10p and rates for cars with engines between 1401cc to 2000cc have dropped from 13p to 12p. The rates for LPG cars with an engine over 2000cc remain at 18p.
Some companies use the rates to reimburse drivers for business mileage, although they have no direct link to how much a car costs to run, taking into account maintenance and insurance cover.
The latest rates announced by HMRC will come into effect from the beginning of March.
Copyright Press Association 2013