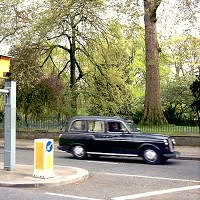 A row between London cabbies and the capital's mayor, Boris Johnson, is reaching boiling point with the staging of a 'go-slow' protest aimed at bringing the city's traffic to a halt.
Protest group Cabbies Against Boris (Cab) is locked in a bitter dispute with Mr Johnson who has axed 3,000 old taxis for environmental reasons.
However, Cab says research proves the new taxis which have replaced them actually cause more pollution.
Mr Johnson will be grilled by the House of Commons Environmental Audit Committee on Wednesday where he is likely to face questions about the ban.
Cab says a study analysing 10,000 taxis conducted by the Environmental Research Group last year shows that the new vehicles are contributing more to pollution than those that the mayor got rid of.
The protest has received the backing of the London Cab Drivers Club, the United Cabbies Group and by the RMT transport union.
Copyright Press Association 2014