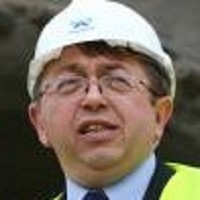 Transport minister Paul Clark has approved two road upgrade schemes in Kent worth £122.5 million.
Up to £81.25m of the £87m investment required will be invested by the DfT for road connection improvements between the Isle of Thanet, Kent International Airport, the M2 motorway, Canterbury and the European gateways of Ramsgate, Dover and the Channel Tunnel.
The DfT is also putting in up to £23.4m to complete the Sittingbourne Northern Relief Road, which will cost £35m.
Almost £8m will come in from The Homes and Communities Agency for the same road - between the A249 and the eastern outskirts of Sittingbourne.
Mr Clark said: "The government is committed to investing in key transport links which help boost economic growth. This significant investment will allow Kent County Council to deliver vital transport improvements which will support jobs, help boost the economy and attract further investment to the area.
"These key schemes will allow large parts of the county to be opened up to national and international investment, supporting economic regeneration in the region."
He added that both schemes would cut congestion and improve journey times, along with bettering road safety for users and pedestrians, boosting the economy and allowing for better public transport.
Copyright © Press Association 2009