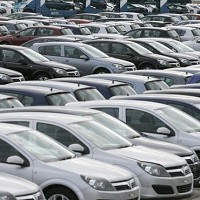 Struggling car maker General Motors could exit bankruptcy protection earlier than expected as restructuring continues ahead of schedule, according to the firm's chief.
CEO Fritz Henderson said the US car giant may be able to move away from the bankruptcy framework in less than the 60 to 90 days first thought when the firm filed on June 1.
This is in large part down to the auto task force set up by President Obama - heavily involved with restructuring GM due to the fact that the government is expected to hold a 60% stake in the firm when it emerges from protection.
Mr Henderson said: "It could be sooner. We're moving aggressively according to plan. Even with extremely weak economic activity, we're still seeing very high levels of volatility in price of gas. We think the volatility will be permanent."
GM said with the possibility of crude oil prices returning to the $100 to $130 per barrel cost reached last year, the company was planning future vehicle designs around higher oil prices, including a variety of different ways to power engines such as battery electric and clean diesel engines.
Copyright © Press Association 2009