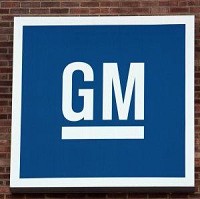 General Motors has reported a 38% rise in sales in China in the first half of the year as demand for minivans and other small vehicles rose.
Between January and June 814,442 vehicles were sold in China, a record half-year amount for the company and comparable to the 1,094,561 GM vehicles sold in China for the whole of 2008.
Although the company has been forced to cut jobs and close factories in the US, it has continued to expand into emerging markets in an attempt to emerge from bankruptcy.
Kevin Wale, GM's China Group president and managing director, said: "China's vehicle market continued to outpace most expectations for growth.
"We continued to enjoy strong demand for many of our existing products and new models."
The rise in sales was boosted by stimulus policies such as incentives to replace vehicles and growth in inland cities that has been slower to develop than the richer coastal areas.
Figures show that total passenger car sales in China rose by 21% between January and May, with 3.36 million vehicles sold.
Total vehicle sales also rose during the period by 14.3% to 4.96 million.
Copyright © Press Association 2009