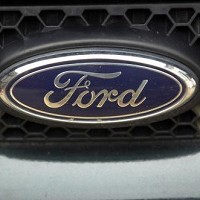 Both General Motors and Ford have suspended production in Russia as the recession continues to take its toll on the car industry.
Following a sharp fall in demand from Russian consumers GM will halt work at its brand new plant outside St. Petersburg until the end of August, but no job cuts will be made.
Chris Gubbey, GM Russia's president, said: "Having carefully studied the state of the Russian car market and the extent of reduction in the demand from the creditworthy population, we have decided not to force a production increase at our Russian plant this year."
Meanwhile, US car giant Ford will also stop work at its St. Petersburg plant, but only until July 13.
Carmarkers have well established factories in Russia after expanding operations to take advantage of the country's oil-fuelled wealth, which saw car sales rise by 25% annually.
However, according to the Association of European Businesses, the economic downturn has caused new car sales in Russia to drop by 47% in the first five months of 2009 compared with a year ago.
Copyright © Press Association 2009