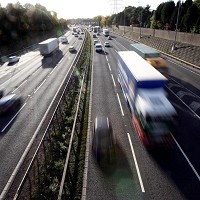 Glass's, the free valuation specialist, will introduce at the end of summer a new service influenced by major changes in how they value used cars.
Market observation data will be applied to the valuations, therefore providing more information to customers and accuracy to the valuation.
The valuation will be branded G2 and director of product management, Vik Barodia said: "The car market has changed beyond recognition in the last 10 years and this is precisely why we are launching G2."
Barodia added that customers could make more money through analysis of statistics and the new data system. The customer will be able to make better informed decisions due to the more accurate data.
There will be six valuations as opposed to the current two - which are trade and retail. The six will encompass two retail categories and four trade and the grades of condition will reflect those of the auction houses own ones.
Over 4 million retail and 1.3 million trade observations every year will be the basis for the values, and market information will influence the statistically driven mileage adjustments.
Copyright Press Association 2012