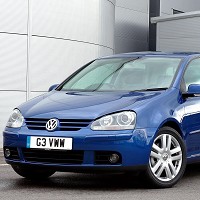 Germany has cemented its position as a trusted motor manufacturer, according to latest eBay.co.uk figures.
When it comes to buying a car or spare part on the ever-popular marketplace website, German-made sales more than double their nearest rival.
The European powerhouse boasts more car manufacturers than any nation on the continent, including Audi, BMW, Mercedes, Porsche, Opel, Smart and Volkswagen among its successes.
The Germans' reputation for reliability make their cars a favourite among drivers and this is reflected in the number of eBay sales it makes - 9,750 a day, or equal to seven each minute or 400 an hour.
This hourly rate places them comfortably ahead of second-placed France (197) and the UK (174), whose third place owes much to the likes of Land Rover and Vauxhall.
Italy (64) and Korea (18) complete the eBay top five.
Copyright Press Association 2014