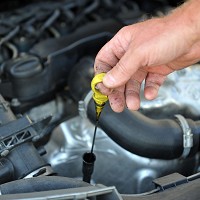 Garages have raised concerns about the Government's online MoT system, following IT issues.
Some drivers are having to be turned away because the new system is either crashing or running slowly, garage owners have reported.
An "IT issue" has impacted the performance of the system, the Driver and Vehicle Standards Agency suggested.
It said that in light of this, garages are being asked to issue paper MoTs and then send the car details on.
A cloud-based system is now being used to record MoT data.
Some 16,000 garages are thought to have moved over to the new system since its launch.
RAC spokesman Rod Dennis said: "There are clear cost and efficiency benefits for the Government in encouraging motorists and the motor industry to do more online.
"But this latest IT glitch will be starting to undermine motorists' confidence in the systems the Government is so eager to roll out.
"The problems are causing staff at some garages a real headache, with motorists having to make do with hand-written MOT certificates until the problem has been solved.
"Our advice to motorists is to check the date of their next MOT - and not leave getting their car to the garage until the very last minute."
Copyright Press Association 2015