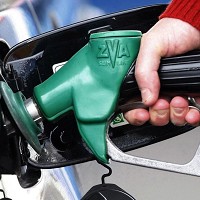 Some leading supermarkets, such as Asda and Sainsbury's, will introduce a 3p cut on fuel prices today after a dip in the global market price.
Motorists can expect prices across all 195 Asda forecourts in the UK to be no more than 129.7p per litre for petrol and 134.7p per litre for diesel.
Asda has said that it would not take advantage of the situation and would instead pass on savings to its customers.
Andy Peake, the director of petrol trading for Asda, said: "Motorists will be pleased to know fuel is now at the lowest price in over a year as prices have fallen 11p since their peak in April.
"Unlike other retailers, our price cuts benefit everyone across the country, meaning that no-one filling up at Asda will be forced to pay a premium for their fuel."
A spokesperson for Sainsbury's said: "We will be cutting petrol and diesel prices in our petrol stations by up to 3p per litre. Sainsbury's is committed to delivering great value and helping customers cut down on cost wherever possible."
Copyright Press Association 2012