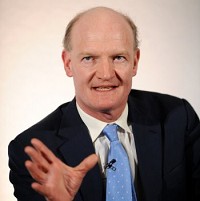 Universities and Science Minister David Willetts has launched a £1 million competition to help small and medium-sized enterprises develop motorsport technologies which could be used around the world.
The Technology Strategy Board's most recent 'launchpad' competition will see companies working in England's Motorsport Valley vie for funding.
Businesses will use the money to work on new energy and emission-efficient technologies which could grace the pit lanes of famous races like the Monaco Grand Prix and Indy 500.
The transport, aerospace and defence sectors may also benefit from the technologies.
The start of the competition coincides with this week's British Grand Prix at Silverstone.
Mr Willetts described the Motorsport Valley, which covers Oxfordshire and the surrounding counties, as "a hotbed for innovation" and key to the UK economy.
"This new £1 million launchpad will give some of our brightest companies the chance to strengthen the industry, bring in further investment, and keep the UK as a world leader for the motorsport industry," he said.
Technology Strategy Board chief executive Iain Gray said: "Motorsports Valley is one of a whole host of launchpads that we are running this year. We aim to draw more investment and more people into the area and to encourage networking to strengthen this cluster of motorsport companies."
Copyright Press Association 2013
Caption: David Willetts said the Motorsport Valley business cluster is a hotbed for innovation and a key driver for growth in the UK