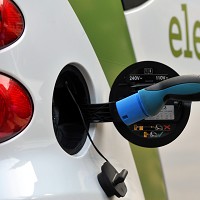 A share in a £35 million fund to combat greenhouse gas emissions is up for grabs for local authorities, as part of the "Go Ultra Low" initiative.
Councils can bid for the cash towards supporting and promoting ultra-low emission vehicles (ULEVs), through amenities such as charge points for electric cars and installing "low emission zones" in cities.
The money can also go towards new technology and backing workplace car-shares, as well as amending planning legislation to make it easier to install electric charge points. Job creation will be key to the plans, as well as cleaning up the atmosphere.
Four cities will be able to share the cash.
The scheme will run in tandem with others, including £30 million towards buses and a £20 million investment in taxis to help people become more environmentally friendly.
ULEVs are the subject of £500 million in support from the government, as it seeks to champion the vehicles as well as the benefits involved.
Transport minister Baroness Kramer says the money on offer shows a commitment to improving air quality and giving ultra-low emission vehicles a helping hand towards becoming a increasingly desirable choice.
Copyright Press Association 2014