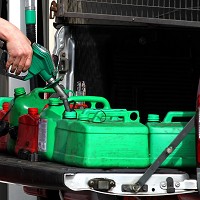 A fuel tanker drivers' strike looks increasingly likely after a peace deal was turned down by union representatives.
Roughly 60 representatives from the Unite union rejected proposals put forward on issues such as pensions and health and safety.
The union now has until tomorrow to say what type of industrial action it will take and to give a week's notice of any strikes, but it employment law allows it to call an hour-long strike that does not affect fuel delivery to petrol stations.
However, Unite has still not decided if it should specify industrial action dates, as it was still looking for a negotiated settlement.
Although it was stressed that motorists should not panic buy petrol, it is still wise to make sure of adequate breakdown cover insurance.
The Government was unhappy with the fall-through of the peace deal. Energy and Climate Change Secretary Edward Davey said that "any strike action would be wrong and unnecessary".
The recent fall out led to panic buying and petrol shortages last month after the Government encouraged drivers to stock up on fuel and store reserves in jerry cans.
Copyright Press Association 2012