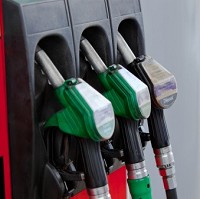 News that the Office of Fair Trading has called for information in the UK petrol and diesel industry has been welcomed by the Road Haulage Association (RHA).
As public concern over pump prices increases, the OFT has appealed to industry figures, motoring groups and consumer bodies to submit information which could identify how to tackle competition problems within the sector.
The investigation will explore a number of claims about how the UK road fuels sector, estimated to be worth around £32 billion, functions.
This will include research into whether reductions in crude oil prices are being reflected in falling pump prices, whether supermarkets' and major oil companies' practices are making it difficult for independent retailers to compete and whether there is a lack of competition between fuel retailers in remote communities.
RHA chief executive Geoff Dunning said the news was encouraging for both the haulage industry and the general public, squeezed by the rising cost of motoring, including road tax,car insurance and high fuel prices.
"Diesel accounts for over a third of a haulier's operating costs", he said. "Between June 2007 and June 2012, diesel prices have risen by 43 per cent; a rise which will no doubt have a had a very significant depressing effect on the economy.
"Fuel pricing has always been a massive issue for the Association and its members."
Copyright Press Association 2012