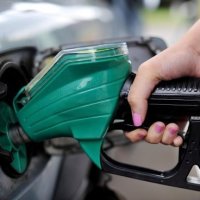 Motorists filling up with fuel on the nation's forecourts are now typically being charged around 108p per litre following a second consecutive month of price rises, new RAC Fuel Watch data shows.
The motoring organisation says the increase has been driven by a 25% rise in the cost of oil, which has hit its highest barrel price - up nearly $9 to $45.49 - since last November.
But the RAC says despite the rises in March and April, drivers are still being charged 7p a litre less for petrol and 11p less for diesel than they were 12 months ago.
And it says the continuing over-production of oil means prices should not increase too much further and may stabilise or even begin to fall again.
The data shows that the average price for petrol increased by over 2p per litre to 108.27p during April. The end of the month saw diesel, meanwhile, typically being sold for 108p a litre following a rise of more than 2.5p.
That means it now costs an average of £3.29 more to fill up a 55-litre family car with petrol than it did at the beginning of March. Filling up a similar diesel car, meanwhile, is £3.42 more expensive, the RAC data shows.
Simon Williams, the RAC's fuel spokesman, says: ""The physical or spot price of Brent crude oil saw its largest one-month gain in price in the past 12 months.
"While this has had an adverse impact on the price motorists are paying for petrol and diesel on the forecourt, the world is still producing too much oil which means prices should not rise much further, and may stabilise or even start to fall again.
"It's worth remembering that while prices have gone up in both March and April motorists are still paying 7p per litre less for petrol and 11p per litre less for diesel than they were at this time a year ago which means a tank of unleaded is more than £3 cheaper and diesel is £6 less expensive."
According to the new figures, the average price of supermarket fuel increased by 3p a litre in April to 105.85p for petrol and 105.76p for diesel.
Copyright Press Association 2016. Motoring News articles do not reflect the RAC's views unless clearly stated.