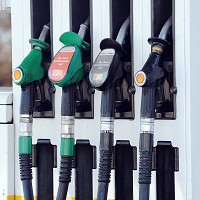 It appears that the ever rising cost of fuel is putting people off driving, with many motorists admitting they could give it up for good, according to a new survey.
Drivers are said to be reaching breaking point with "out of control" prices - the average monthly fuel bill now costs £102.
Glass.co.uk conducted the study and revealed that 38% of motorists would give up driving completely within a year if prices at forecourts across the UK continue at the same rate as they have for the past twelve months.
The car valuation company surveyed 2,000 drivers and revealed the majority (85%) would change their lifestyles due to an increase of 14-15p a litre. Add to this the cost of car insurance , and owning a vehicle is becoming an expensive business.
Such a rise would mean people making sacrifices just to get by, with 10% spending lower amounts on food at supermarkets, 11% socialising less and 7% cutting back on clothes purchases.
Currently, 37% of people are spending more on fuel compared with their utility bills, while 70% are forking out more on fuel than they do on holidays.
Just 2% of respondents felt the current price of fuel was reasonable.
Copyright Press Association 2012