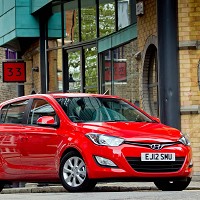 High motoring costs are jeopardising family get-togethers this Christmas, according to new research from Hyundai.
The South Korean car maker said that high fuel prices had prevented a third of families from visiting relatives, while almost two-thirds of families cited cost as the reason for ruling out travelling to relatives for a Sunday roast.
Parents are the most likely to miss out on visits from their children this Christmas after 30% of respondents said that fuel costs were pricing them out of a festive visit to see mum and dad.
The study showed how fuel costs have increased by more than a third in the last five years, with motorists paying an average of 87.9p in 2007, compared to around 130p a litre today.
The average British family spent £756 covering 1,068 miles to see family this year, while 35% had sacrificed family nights out and 14% had to cut back on their food shopping just to pay for fuel in 2012.
Copyright Press Association 2012