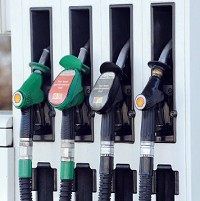 High fuel prices could drive motorists to change their car and their driving habits, according to a survey by British Car Auctions (BCA).
Should fuel prices hit £1.50 a litre, 10% of motorists surveyed said that they would switch to a more fuel efficient vehicle.
"Our research suggests many motorists are changing the way they drive to maximise their fuel efficiency," Tim Naylor, editor of the BCA report, said.
Abreakdown of the BCA figures show that seven out of 10 motorists have already looked at reducing the cost of running a car by driving more slowly to save petrol.
A recent Office of Fair Trading (OFT) investigation into petrol prices found that the British road fuel market was "working well".
Despite the OFT's reassurance, 29% of car owners are walking more and 21% are reducing the number of times that they use their vehicle in reaction rising petrol costs.
Copyright Press Association 2013