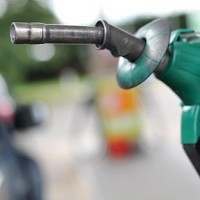 Despite a freshly-announced round of supermarket cuts to the price of petrol and diesel, the Treasury Chief Secretary has accused suppliers of failing to pass on the benefits of falling oil prices to motorists.
Danny Alexander describes a "rocket and feather effect", claiming the suspicion among the public is that when the price of oil rises, prices go up like a rocket at the pumps. But when the price of oil falls, pump prices drift down like a feather, not contracting fast enough.
Mr Alexander will therefore demand an assurance from fuel companies and distributors that they are doing all they can to pass on the price cuts to motorists.
No sooner had his call been made, several supermarkets had taken the opportunity to announce further reductions. First Asda said it would be slashing the price of its petrol and diesel by 1p a litre, before Sainsbury's announced a similar cut followed by a 1p reduction by Tesco.
Morrisons also got in on the act, declaring the same reductions at all of its sites.
In Asda's case, this means petrol will fall to 119.7p a litre and diesel will be 123.7p - the first time its petrol had dipped under 120p a litre in four years.
Pete Williams RAC head of external affairs said: "We welcome today's call from Danny Alexander for lower fuel pump prices for motorists. There is certainly scope for a further three to four pence cut in the price of petrol at the pumps passing on the savings that retailers are seeing as wholesale prices drop as world crude prices plummet.
"However it is very important to remember that of the price we pay at the pump 21 pence is VAT and 58 pence is Duty so the Treasury is benefitting to the tune of 80 pence for every litre bought. The remaining 40 to 50 pence is the proportion that can fluctuate according to the pound versus dollar oil price and retailer's margin. On the face of it the retailers generally pass on the savings but we would like to see this happen faster. It is not necessarily fair to point the finger at the refineries as the majority of them work on fixed margins.
"We welcome the move today by some fuel retailers to cut the price at the pump and hope others will follow suit swiftly. Motorists will be delighted to see the price of unleaded dropping below £1.20 for the first time in four years but the RAC is calling for a further 4p cut in unleaded and 2p cut in the price of diesel to be fair to motorists."
Brent crude slumped as low as 82 dollars a barrel earlier this week - its lowest level in just over four years.
Copyright Press Association 2014