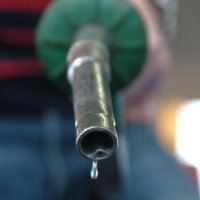 Drivers can expect the era of tumbling fuel prices to come to an end, new RAC data suggests.
Last month saw the first sustained rise in petrol prices at the pumps for eight months.
Typical petrol prices jumped by 3p per litre last month, according to the motoring organisation's statistics.
This follows the cost of oil going back over the $40-per-barrel (£28.11) mark, something that has not happened since December 4 of last year.
Petrol costs rose from 101.91p to 105.26p a litre over March, putting £1.84 on the forecourt bill of drivers of average-sized cars.
Simon Williams, fuel spokesman for the RAC, said: "The good times for motorists enjoying lower fuel prices had to come to an end at some point, but unfortunately it's happened with a bit more of a bump than motorists were probably expecting.
"With an important oil production meeting scheduled for mid-April (April 17), more bad news at the pumps may be on the horizon."
He predicted: "Motorists should hopefully not see the eye-watering prices they were paying at the pumps in April 2012 when the average price of petrol was 142p and diesel was close to 150p per litre.
"Motorists will also be relieved that the Chancellor saw sense and listened to the RAC and other campaigning groups by extending the freeze on fuel duty in his Budget."
Copyright Press Association 2016. Motoring News articles do not reflect the RAC's views unless clearly stated.
%20http:/www.rac.co.uk/advice/fuel-prices-explained%20 (Fuel Watch)