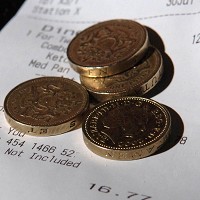 A proposal to make fuel companies publish how much drivers are paying in fuel duty has received the backing of the Road Haulage Association (RHA), according to a report.
Robert Haflon, Conservative MP for Harlow, has drawn up a Private Members Bill in a bid to make prices at the pumps more transparent, as motoring costs for items such as car insurance continue to squeeze drivers.
The Bill will attempt to change British legislation so that consumers can see the level of fuel duty they are paying on a simple garage receipt.
The RHA believes it will prove to be "a real wake-up call to all users of road fuels".
Kate Gibbs, an RHA spokeswoman, said: "If the cost of the fuel duty and the VAT is clearly shown on the receipt, it will make users far more aware of just where their money is going.
"The price of fuel has become a wide reaching political issue; it affects everyone. If this move for transparency goes ahead, fuel pricing has the potential to become a real vote winner, or indeed vote loser".
Copyright Press Association 2012