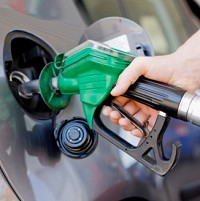 An MP who wants taxes made "clear to the people who pay them" has renewed calls for a law change so drivers can see the amount of fuel duty they have paid on petrol and diesel receipts.
Robert Halfon (Conservative, Harlow) is proposing a Vehicle Fuel Receipts (Transparency of Taxation) Bill which received an unopposed first reading and was listed for a second reading on November 30.
Mr Halfon said fuel duty was still a stealth tax even though ministers had done more to reduce fuel duty in the previous two years than the last Labour government did in 13 years.
Driving costs, including fuel duty, have been particularly concerning to motorists, especially in the economic downturn when they have to budget extra carefully to pay for necessities including car insurance .
His proposed bill was supported by the RAC which warned that the Government's planned 3p per litre increase in duty set for January "could be the final straw for Britain's motorists".
The RAC wanted fuel receipts clearly breaking down the cost "so motorists can see what share the fuel companies get and what they are paying to the Government in duty and VAT each time they fill their tank," said its technical director David Bizley.
However, the bill is unlikely to become law due to a lack of Parliamentary time.
Copyright Press Association 2012