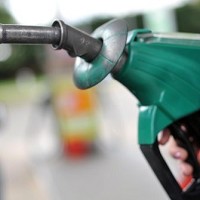 Drivers will continue to enjoy the current fuel duty freeze, it was confirmed in the Chancellor's Autumn Statement.
George Osborne cemented the already-published April freeze on Wednesday - but it has been strongly hinted this tax break may only last for a further five months after that.
Also on Wednesday, the Office for Budget Responsibility (OBR) - the Government's independent economic advisory forecaster - spoke of anticipated petrol tax increases from next September, linked to RPI inflation.
Its report found that petrol tax revenues have been under their 2010/11 rates in each of the financial years from 2011/12 onwards. It said this is partly due to lowering of tax levels during April 2011, plus the tax freezes thereafter.
The Government's petrol tax incomings are likely to rise by 0.3% during 2015/16, the report predicts.
David Bizley, chief engineer at the RAC, said: "The negative impact of fuel duty on economic growth is now acknowledged by the Treasury. With fuel duty already frozen until May 2015, we had feared an early return to the fuel duty escalator system - a deeply unpopular practice which led to a series of fuel duty hikes - but, for now, it appears that is not going to be the case.
"While we are currently enjoying low pump prices as a result of the lower world oil price this may change quickly, and it will be reassuring to motorists that the taxation scheme is not about to change."
FairFuelUK Campaign's Quentin Willson welcomed the ongoing freeze, but he stressed that Mr Osborne's cut from petrol is today approaching 70% of the pump price.
Copyright Press Association 2014