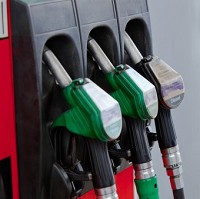 Ministers should cut fuel duty instead of pushing ahead with the 3p a litre rise planned for next year, according to campaigners.
FairFuelUK estimates that raising fuel duty in January could lead to the loss of 35,000 jobs - whereas cutting the tax by 3p a litre would boost growth and create 70,000 new jobs.
The latest report has been produced by the National Institute for Economic and Social Research on behalf of FairFuelUK.
It suggests that the planned fuel duty hike will lead to a 0.1% cut in economic growth and as a result, it will bring in just over half of the expected extra tax revenue - £800 million rather than £1.5 billion.
According to the report, the 6p gap between the planned rise and a 3p cut would normally be estimated to have lost the Treasury around £3 billion. But because of the boost to the UK economy, that loss would be just £1.8 billion, it said.
The report will be presented by the leaders of FairFuelUK when they meet Treasury officials in London on Tuesday.
The campaign's spokesman Quentin Willson said he believed that Danny Alexander, the Chief Secretary to the Treasury, understood the problems faced by motorists.
Copyright Press Association 2012