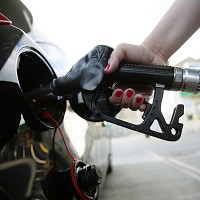 The sharp drop in fuel prices helped to bring the rate of inflation down to a record low of only 0.5% in December.
Figures from the Office for National Statistics (ONS) show that the consumer price index (CPI) measure of inflation has fallen to a level of 0.5% only once before, in May 2000.
The decrease means that Bank of England governor Mark Carney will have to write an explanatory letter to Chancellor George Osborne because the rate was more than 1% off the Bank's target of 2%.
The price of fuel dropped by 10.5% between December 2013 and the same month last year, the ONS said, the biggest year-on-year fall seen since July 2009.
A litre of petrol cost 13.6p less in December 2014 than 12 months earlier, while diesel prices dropped by 15p.
Petrol and diesel prices also dropped by 6.1p and 4.8p respectively over the month.
Copyright Press Association 2015