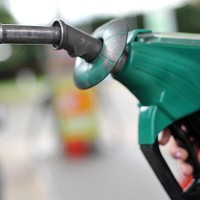 The European Commission has approved a "landmark" Government scheme which will see fuel prices cut in rural locations.
The Rural Fuel Rebate scheme will benefit around 125,000 people in a total of 17 locations across the UK; including North Yorkshire, Devon, Cumbria and the Scottish Highlands.
Other EU member states now need to give their approval through the EU council before the move can go ahead in the UK.
The scheme is already of benefit to those living in some of the most remote British islands, who receive a reduction of 5p per litre of diesel or petrol.
RAC fuel spokesman Simon Williams said: "This announcement is a landmark moment for mainland rural communities which are the last to benefit from the record low fuel prices now widespread across much of the UK. Filling stations provide a crucial public service in more remote areas, and the plans to widen the Rural Fuel Rebate Scheme will help reduce prices closer to those enjoyed in other parts of the UK.
"People living and working in rural communities by their nature rely most heavily on their vehicle, so it's right that they should not have to pay significantly more for fuel. At the same time, we would caution that rural motorists will probably never see fuel cost parity with urban areas. This is due to higher delivery costs and the fact that motorists in towns and cities tend to benefit from intense competition between supermarket and larger independent fuel retailers, who sell greater volumes.
"We now look to the other European member states to rapidly approve the scheme so that motorists can benefit from cheaper fuel without delay."
Ministers are hoping to implement the rebate ahead of the elections in May and are pushing for a consultation to determine which regulations need to be in place to achieve this.
Danny Alexander, Chief Secretary to the Treasury, described the EU approval as "great news for motorists".
He added that fuel prices remain high in very rural areas, even though they have been falling across the UK for the past few months.
Copyright Press Association 2015