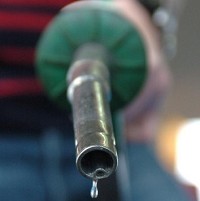 Rising fuel and transport costs are holding back small manufacturers in Scotland, according to new research.
The Federations of Small Businesses (FSB) said that small firms are also suffering from late payments by customers and issues with the supply chain, preventing many companies from expanding.
Nearly 100 Scottish manufacturers participated in the study, which asked a range of self-employed owners of small businesses about their plans for the future and what was constraining growth.
Around two-fifths (41%) revealed plans to develop new innovative products, while nearly a quarter (23%) said they wanted to expand into other sectors.
Over a fifth (22%) admitted they are planning to grow into new markets, but the overwhelming majority claimed the current economic uncertainty was responsible for holding them back.
Almost all respondents (95%) agreed that the price of fuel was responsible for the lack of growth in Scotland and a further 88% said the lack of transport was also impairing expansion.
Andy Willox OBE, FSB policy leader, said: "When we talk about manufacturing in Scotland, we often only think of our huge household names or multi-nationals with a Scottish presence. But, in reality, nearly 90% of those in the sector are small businesses."
Copyright Press Association 2012