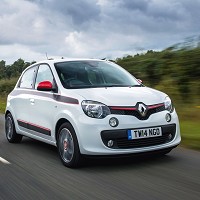 Judges at this year's TopGear Magazine Awards have ruled that size doesn't matter in awarding the 2014 City Car of the Year gong to Renault's all-new Twingo.
The tiny-wheelbased French model lost nothing in comparison with bigger and more expensive vehicles.
The award, announced in the magazine's latest edition on Wednesday, will be a great endorsement to motorists buying a car for urban use.
TopGear Magazine's Sam Philip called the Twingo a "masterwork" when it comes to packaging. He said it manages to overcome the disadvantages of a minute wheelbase to create big amounts of room.
The new C4 Cactus from Citro'n was another French vehicle to win the judges' approval.
It scooped the magazine's 2014 Hatchback of the Year award after impressing the panel with its "bubbly styling" and thoughtfulness.
Citro'n's James Parfett called the latest C4 Cactus a "bold" reply to modern motorists' changing primary concerns and requirements. Mr Parfett called it "visibly striking" and blending "practicality" with "efficiency".
Copyright Press Association 2014