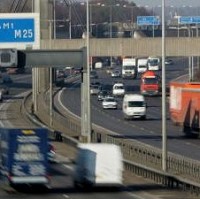 Pedestrians and cyclists are being put in danger by freight firms' apparent reluctance to employ latest rear-facing camera safety technology, a new study suggests.
Only a fifth of truck businesses boast such cameras throughout their entire fleet, joint research from the Licence Bureau and Brake found.
The Bureau, a licence and fleet management-checking group, discovered that just 8% of freight companies have side-facing cameras across its whole lorry stable. A further 12% employ side sensors throughout its range.
In-car cameras are becoming increasingly popular, but the new report suggests lorry firms are slow to catch up. Hands-free cell phone equipment was largely available among two in three lorry businesses and four-fifths of car fleet companies, the report also found.
The risk to pedestrians and cyclists should not be underestimated, latest statistics imply. During the last few months alone, five cyclists in London have died in road accidents involving lorries.
Brake says the accident-to-vehicle ratio figures overwhelmingly suggest that HGVs are far more dangerous than other motors. They constitute just 5% of all vehicles travelling on the UK's roads but are involved in nearly a quarter (23%) of all cyclist fatalities, as well as 13% of deaths involving pedestrians.
Lorries killed as many as 78 people travelling by cycle or foot in 2013. Brake's senior communications and research officer Tom Fisher called the charity's latest findings "disappointing".
He said that there should be an obligation of care from companies whose employees are in driving-related work, as well as other highway users. He admits that technology is no "panacea", but knows it could play a large role in helping lorry firms better their safety records and improve that obligation.
Dr. Fisher wants more companies to take complete advantage of the new safety innovations that have come onto the market recently.
The Licence Bureau's compliance consultant Les Owen says the price to companies of an accident far outweighs the price of new safety technology gadgets. So it is common sense to think about installing such devices, Mr Owen added.
Copyright Press Association 2015