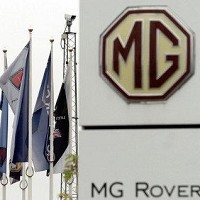 The demise of car maker MG Rover is to be investigated by the Serious Fraud Office (SFO) following a four-year inquiry into the firm's collapse.
The involvement of the government branch, charged with investigating frauds where a total of £1 million or more is involved, is expected to be confirmed when business secretary Lord Mandelson makes a written statement to Parliament.
In 2005, 6,000 jobs were lost and many more were affected at suppliers and dealerships when the Birmingham-based firm collapsed.
Despite the four executives in charge at the time reportedly saying there was "no suggestion of improper conduct", the Government immediately launched an investigation to get to the bottom of what went wrong between the time when Phoenix Venture acquired the firm in 2000 and administrators were brought in.
The £16 million report was finally submitted around three weeks ago and there were calls last month for the findings to be made public.
However, it is understood that a decision to call in the SFO could see the publication of the report withheld pending the investigation.
Copyright © Press Association 2009