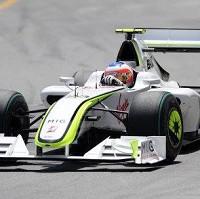 Doubts remain about who will be entered into the next Grand Prix season after talks between motorsport's governing body FIA and a group representing current teams broke down.
The row revolves around a voluntary budget cap due to come into force from 2010 which will see teams limited to spending a maximum of £40 million.
The FIA issued another damning statement against the Formula One Teams' Association (FOTA) after a meeting between the relevant financial groups ended in deadlock.
The statement read: "In default of a proper dialogue, the FOTA financial proposals were discussed, but it became clear that these would not be capable of limiting the expenditure of a team which had the resources to outspend its competitors.
"Another financial arms race would then be inevitable. The FIA financial regulations therefore remain as published."
McLaren, Renault, Toyota, BMW Sauber and Brawn GP are facing a Friday deadline to unconditionally sign up to the FIA's voluntary budget cap.
Ferrari, Red Bull Racing and Toro Rosso have insisted they remain committed to the FOTA after being entered unconditionally by the FIA - against their wishes.
If the FOTA and the FIA are unable to reach any agreement over the next few days, the latter has confirmed more new entrants will be named to make up the 13-team, 26-car grid for next season.
Copyright © Press Association 2009