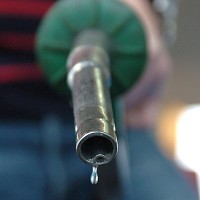 Fuel retailers who are members of the Petrol Retailers' Association (PRA) are to display how much the Government takes in tax for fuel at forecourts across the country.
The fuel tax stand, supplied by the Taxpayers Alliance, underlines how much tax goes to the Government for every litre of fuel.
Across the UK, more than 5,000 display cards will be placed at checkouts informing drivers that out of every £30 spent at the pumps, £18 is paid in fuel duty and VAT.
Only £1 out of the remaining £12 goes to the retailer.
The move is part of an ongoing campaign, supported by the PRA, to convince the Government to cut fuel duty by 5p per litre.
Such a move would ease the strain on motorists' wallets, as they also have to pay for other costs such as car insurance and road tax.
Brian Madderson, chairman of the PRA, said: "We believe the fuel tax stand is the perfect way to help explain to our customers that far from profiteering from high fuel prices, fuel retailers are also suffering as the Government takes 60% of the cost of every litre which amounts to more than £30 billion total 'tax take' from forecourts every year."
Copyright Press Association 2012