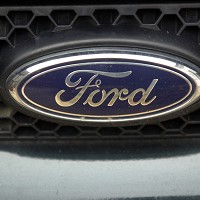 Ford is looking to improve the manoeuvring ability of its cars with a brand new steering system.
It claims the new Adaptive Steering technology will make it simpler to turn vehicles slowly in confined spaces and improve their agility and driveability when travelling at speed.
The company's group vice president for global product development, Raj Nair, said its cars must always be great to drive and the new steering system will make it more fun to get behind the wheel of a new Ford.
The steering ratio between the number of turns of the steering wheel a driver makes and how far the wheels turn is fixed in cars but Adaptive Steering alters the ratio based on the speed the vehicle is travelling at.
At low speeds, such as while parking, drivers would turn the steering wheel less than they would while making turns during normal motoring conditions, when the response to manoeuvres would be smoother.
Copyright Press Association 2014