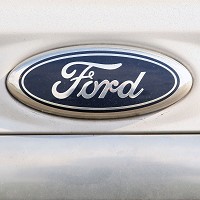 Ford has left no stone unturned in its quest to make the new Kuga appeal to the widest possible audience across the globe.
The firm took into account the varying tastes of a range of countries around the world when producing its first global compact SUV and the finished article hopes to strike a balance between the North American tendency towards big cars with the compact preference in Europe.
It also attempts to combine the light interior materials popular in Asia with the darker colours that are more commonly used in Europe and design director of Ford Europe, Chris Bird, believes the extensive research was essential.
"Great design can turn an object that you need to have, into an object you love," he said.
"That is why we put so much thought and feeling into cars like Kuga, making them appealing and relevant no matter where our customers are."
Bird is responsible for vehicle personalisation, the materials used and the colours on offer, for which the inspiration came from sources as wide-ranging as furnishings, jewellery, make-up and climbing shoes.
Copyright © Press Association 2012