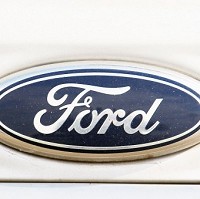 Ford is set to follow the road taken by Nissan and BMW by offering green-minded motorists a range of purpose-built electric and plug-in hybrid cars.
A source at Ford says the manufacturer wants to follow the example set by Nissan with its electric Leaf car and BMW and its 'i' range - instead of just fitting electric motors and batteries to existing models.
But the Ford insider says the company will still come up with conventional hybrid versions of its mainstream models.
Currently the only electric Ford car motorists have to choose from is a version of the Focus. Priced at £28,580 with a £5,000 grant from the Government, the hatchback has a range of 110 miles.
Speaking to The Telegraph newspaper, a Government spokesman said the grant scheme which helps drivers purchase electric cars will continue at its current level until either 2017, or when 50,000 claims have been made.
The spokesman added that when that time comes the Government will make sure it has the right measures in place to ensure the sector's continued growth.
Copyright Press Association 2014