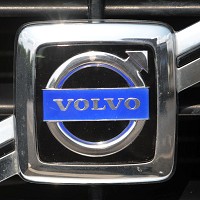 The Volvo Cars arm of Ford has named a consortium led by China's Geely Group as its preferred bidder, signalling the beginning of in-depth negotiations on selling the Swedish vehicle firm.
Lewis Booth, the executive vice president and chief financial adviser of the firm, said that the discussions with Zheijiang Geely Group were aiming to secure a deal "in the best interests of all the parties."
Ford is aiming to sell Volvo to focus efforts on its core brands Mercury, Ford and Lincoln. Volvo AB sold their brand to Michigan-based Forn for $6.45 billion in 1999.
"Any prospective sale would have to ensure that Volvo has the resources, including the capital investment, necessary to further strengthen the business and build its global franchise, while enabling Ford to continue to focus on and implement our core ONE Ford strategy," Booth said.
Volvo Cars welcomed the announcement, spokeswoman Maria Bohlin said. "It's positive that it has been confirmed that there's a preferred bidder," Bohlin said.
Geely, based in the eastern city of Hangzhou, said last month that it was considering a bid for Volvo Cars in alliance with an unnamed investment partner.
Geely is one of China's leading domestic automakers, and was among several Chinese companies that have shown interest in Volvo and other European car companies.
Copyright © Press Association 2009