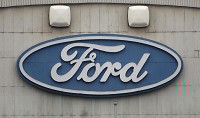 Figures showing the number of car sales in the UK in August reveal that Hyundai sold more retail cars than Ford for the first time ever.
Hyundai sold a total of 3,531 retail cars in the month, just ahead of Ford, which sold 3,374.
The figures do not include fleet sales, of which Ford made a total of 10,754 registrations, while Hyundai made 3,737.
The news comes as new car registrations rose by 6% in August compared with the same time last year. It is the second consecutive month car sales have seen an increase, following a 2.4% rise in July.
The Society of Motor Manufacturers and Traders (SMMT) said the rise is due to the success of the scrappage scheme, and a higher demand for small petrol cars. It predicted sales would be even higher in September as it typically accounts for around 17% of all new car registrations in a year.
Copyright © Press Association 2009