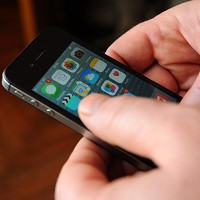 Ford owners will soon be able to pay for services like car parks and car sharing from their smartphone.
The manufacturer has entered the mobile payments market with its new service FordPay, which lets drivers make transactions from a vehicle.
It is part of the company's FordPass platform, described as a "one-stop mobility marketplace".
Vehicle manufacturers and mobile makers are teaming up to bring smartphone technology into the car, with making payments in vehicles a key focus.
FordPay is a virtual wallet that stores a driver's payment details on their mobile phone, enabling them to pay for services on the move.
Mark Fields, Ford's president and CEO, says it is all about making consumers' lives easier.
Smart parking, personal mobility assistants and car features such as remote start, lock and unlock and information on vehicle health will all be available at the touch of a button through FordPass.
Copyright Press Association 2016. Motoring News articles do not reflect the RAC's views unless clearly stated.