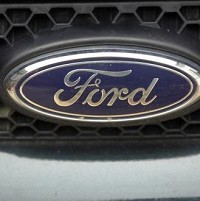 Ford believes that its new inflatable seat belts will reduce the danger to children and older passengers who are vulnerable in crashes.
The inflatable seat belts will be introduced on the next-generation Ford Explorer, before being launched across all the corporation's vehicles in time. The new Explorer goes into production for the North American market next year.
Rear seat passengers will be offered increased safety, according to Ford, as the inflatable seat belts combine the attributes of traditional seat belts and air bags.
The seat belts work by deploying over a vehicle occupant's torso and shoulder in 40 milliseconds in the event of a crash. Sensors on the vehicle detect a crash and each belt's air bag inflates with cold compressed gas to reduce impact on the head, neck and chest.
Ford group vice president of sustainability, environmental and safety engineering Sue Cischke said: "Ford's rear inflatable seat belt technology will enhance safety for rear-seat passengers of all ages, especially for young children who are more vulnerable in crashes."
Copyright © Press Association 2009