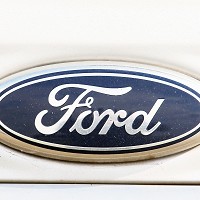 Ford has announced that it is extending its investigation into fires in the popular 1.6-litre EcoBoost engines used in the Focus, Mondeo and Galaxy models.
The manufacturer, which has its UK headquarters in Brentwood, Essex, as well as plants in Bridgend, Dagenham, Halewood and Southampton, is aware of seven separate cases of engine fires and is now widening its investigation to Europe.
Ford has confirmed that it has so far been unable to determine what the cause of the fires is but it is working hard on the problem. It has not yet gone as far as to recall any vehicles in Europe but drivers will still be concerned about the possibility of having to call out breakdown cover if it happens to them.
The company did recall over 89,000 new Escape SUVs and Fusion saloons in North America last week though after it discovered that there is a chance that the engine can overheat and catch fire.
Those vehicles were recalled after 13 separate reports of fires and owners were told to stop driving their cars immediately and use loan cars from dealers instead until it could resolve the issue.
Copyright Press Association 2012